dia. 34mm length 1600mm Carbide Design integral drill rods
Views:3 Author:Site Editor Publish Time: 2020-03-31 Origin:Site
dia. 34mm length 1600mm Carbide Design integral drill rods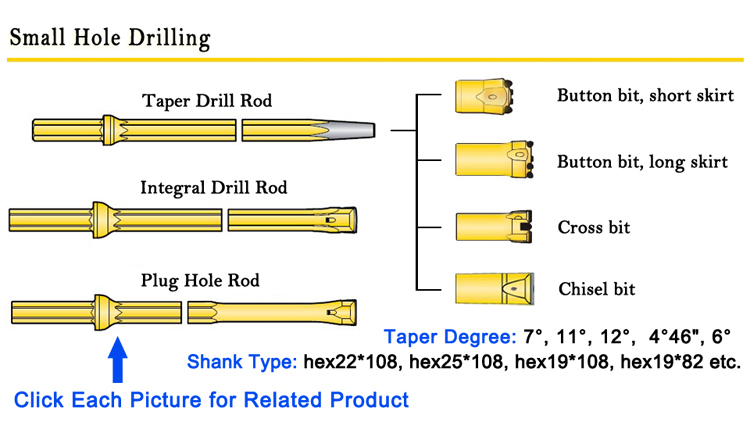 A complete assortment of integral drill steels, tapered rods and bits are available for hand held drilling,
featuring unique cemented carbide with superior wear resistance and service life.
Integral drill steels are crucial for peak productivity in all applications. Our drill steel has a high fatigue strength
and toughness, and offers the highest wear resistance that ensures an efficient and economic drilling operation.
Product:Integral Drill Steel
Shank Type: 22*108mm, 25*108mm, 25*159mm, 19*108mm etc.
Length: 400mm-5600mm
Bit Diameter: φ26mm-42mm
Suitable Machine: hydraulic rock drill, pneumatic jack hammer, gasoline rock drill etc.
Suitable Block:granite and marble