Hard Rock Drilling 102mm T38 Threaded Button Bits
Views:5 Author:Site Editor Publish Time: 2020-04-15 Origin:Site
Long hole drilling tools Hard Rock Drilling 102mm T38 Threaded Button Bits
A complete assortment of top hammer tools for long hole drilling, includes MF-rods, extension drifter rod, coupling sleeve, shank adapters and drill bits. Our drilling system offer high rate of penetration, quality straight drill holes, and low total production cost.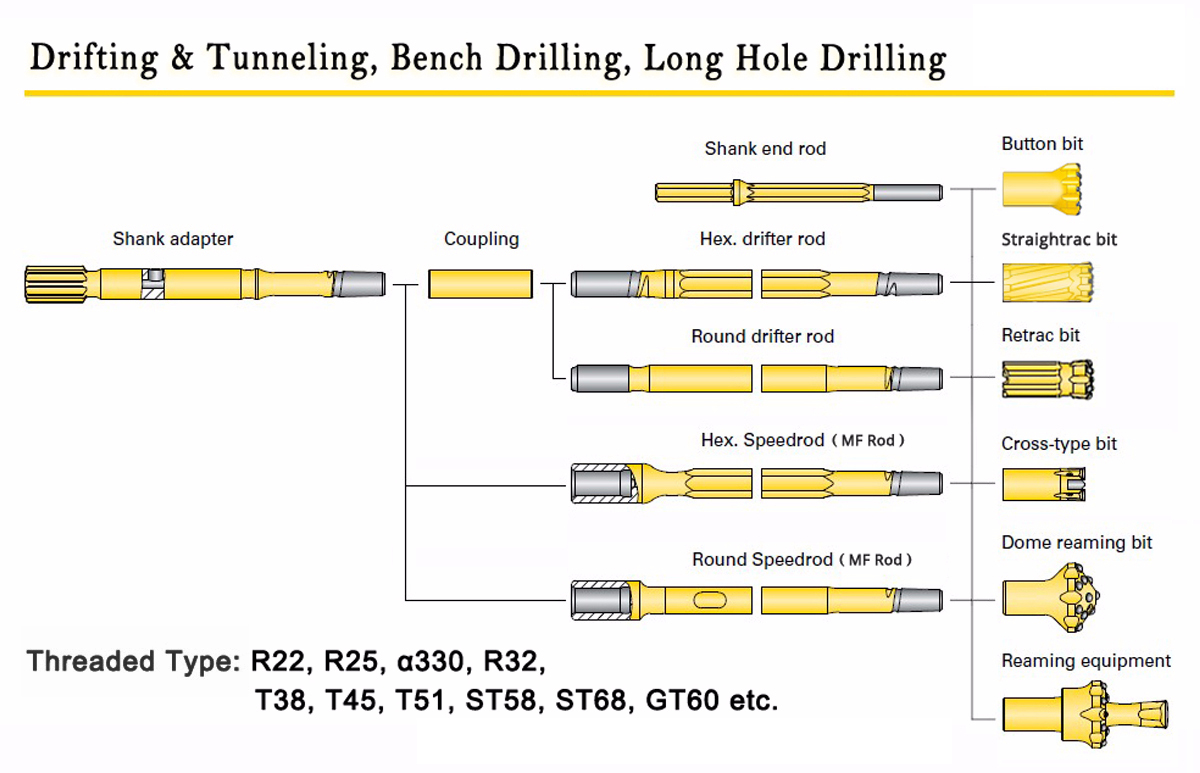 —Advantages
Superior wear resistance means less downtime, longer service life, and bigger profits

With high penetration rate and straight, high-quality holes lowers your production cost

Correct rock tools selection can cut hole deviation in half and increase profitability

Longer service life of drill steel components means your drilling tool cost is reduced

Increased service life means less downtime and fewer injuries

Straighter holes, less hole deviation gives you better-balanced fragmentation
BESTLINK top hammer drilling bits are designed for extended wear life.
Retrac skirt & straightrac skirt help to guide the bit in and out of the hole, effective in straight hole drilling.
| | |
| --- | --- |
| Product: | T38 Retrac Button Bit |
| Diameter: | φ 64-102mm |
| Other Threaded Type: | R25, α330, R32, T45, T51, ST58, ST68, GT60 etc. |
| Button Shape: | ballistic button or spherical button |
| Face Design: | flat face (FF), drop center (DC), uni-face (UF) etc. |
| Skirt Design: | retrac skirt and straightrac skirt |
| Suitable Machine: | hydraulic rock drill |
| Suitable Block: | granite and marble |