Bestlink Factory Cladding Stone Splitter Culture Stones
Views:1 Author:Site Editor Publish Time: 2020-09-02 Origin:Site
Bestlink Factory Cladding Stone Splitter Culture Stones
Specifications
1.Portable Mosaic Chopping Machine
2. For Chopping sandstone, slate, granite and marble
3 Easy to use.
4.Competitive factory price.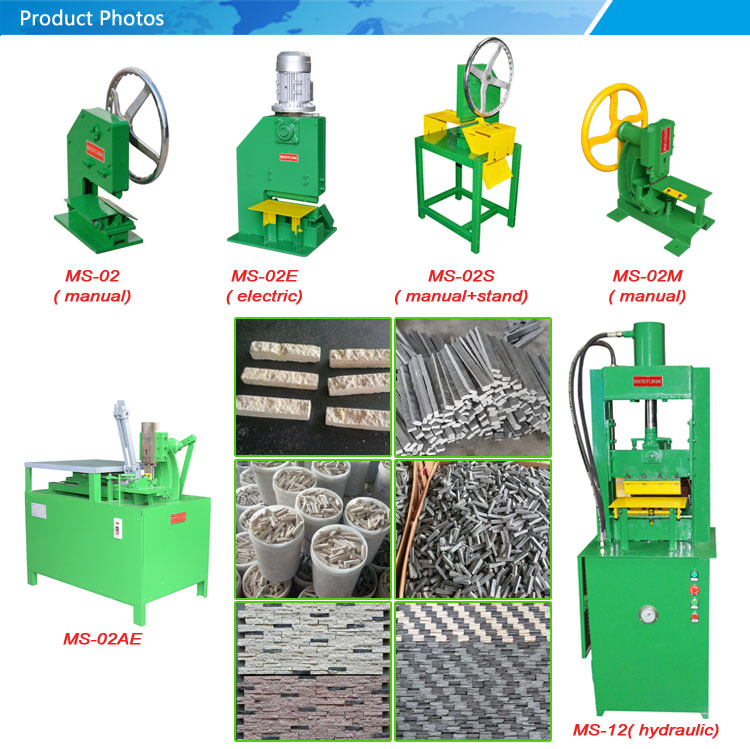 Products Feature
The mosaic chopping machines are realized for cutting various sizes of stones: tesserae, cubes & all the shapes desired. It is perfect for cutting marble, stone and strip tile and with high precision into mosaic and micro mosaic.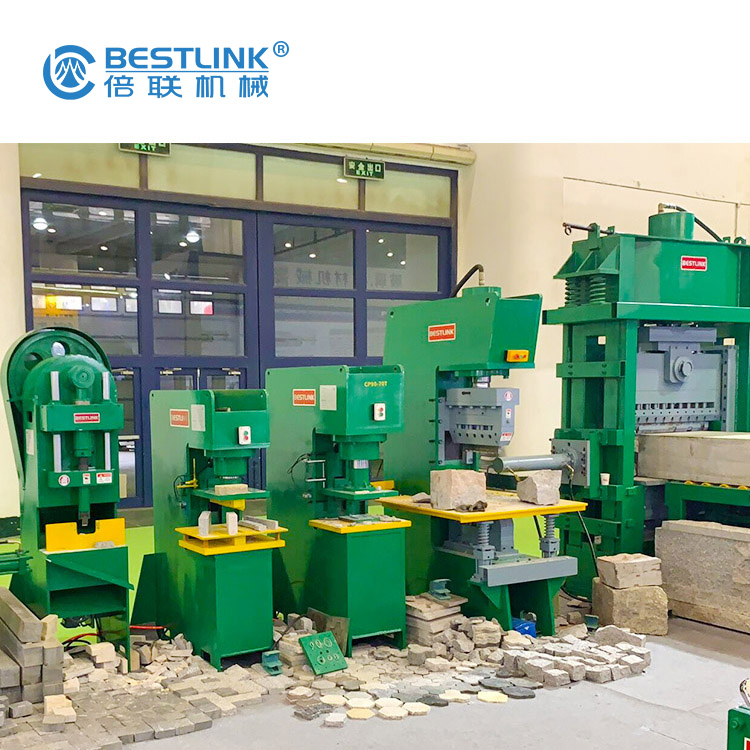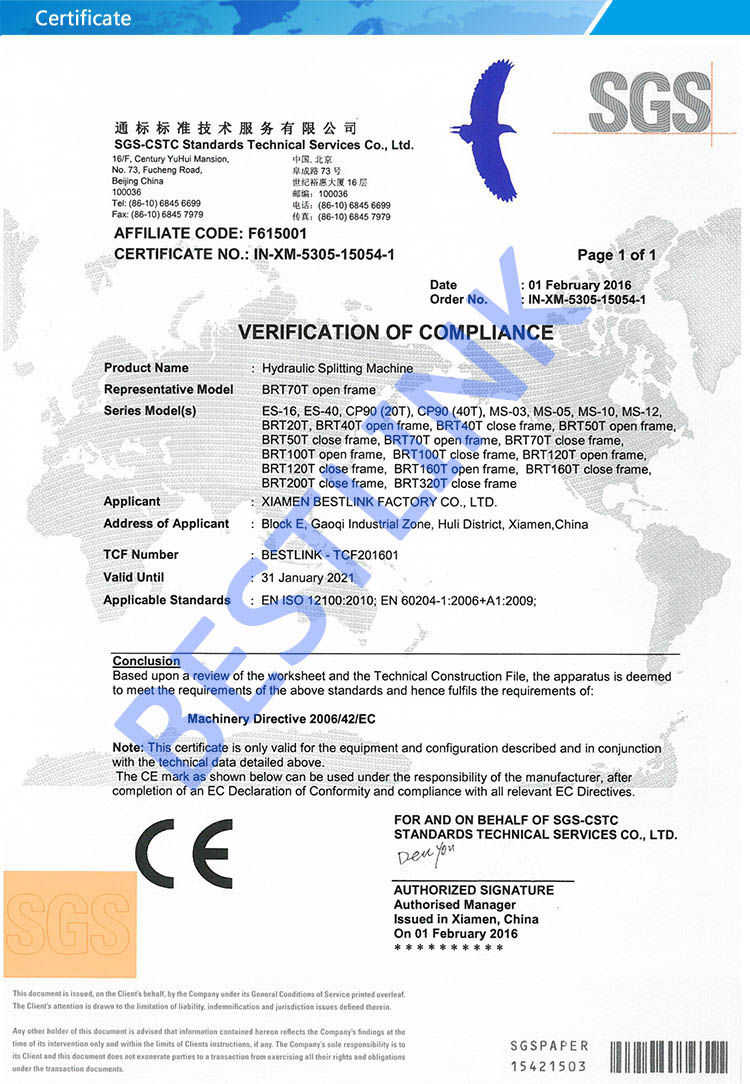 This handheld portable mosaic chopping machines are the result of a very long experience. We acquired in the construction of this kind of tools. The weight of each part and the relation occurring between them are fully optimized with the result that is possible to obtain a precise and effective cut just with a minimum effort.
Model No
MS-02 (manual)
MS-02S (manual+stand)
MS-02E (electric)
MS-03 (manual)

MS-12

(hydraulic)

Splitting Force
2 tons
2 tons
2 tons
2tons
12 tons
Max Cutting Width
240 mm
240 mm
240 mm
120 mm
240 mm
Max Cutting height
65 mm
65 mm
65 mm
30 mm
100 mm(40mm for granite)
Power Supply
/
/
/
/
3.0 kw
Oil Tank
/
/
/
/
30 L
Overall Size
500*400*700 mm
1500*700*500mm
900*400*400mm
630*430*600mm
500*600*1600 mm
Net Weight
70 kg
80kg
65 kg
70 kg
210 kg
Price (Ex work Xiamen)
usd750/set
usd1100/set
usd1000/set
usd700/set
usd3000/set
Blade
$50/set
$50/set
$50/set
$40/set
$65/set